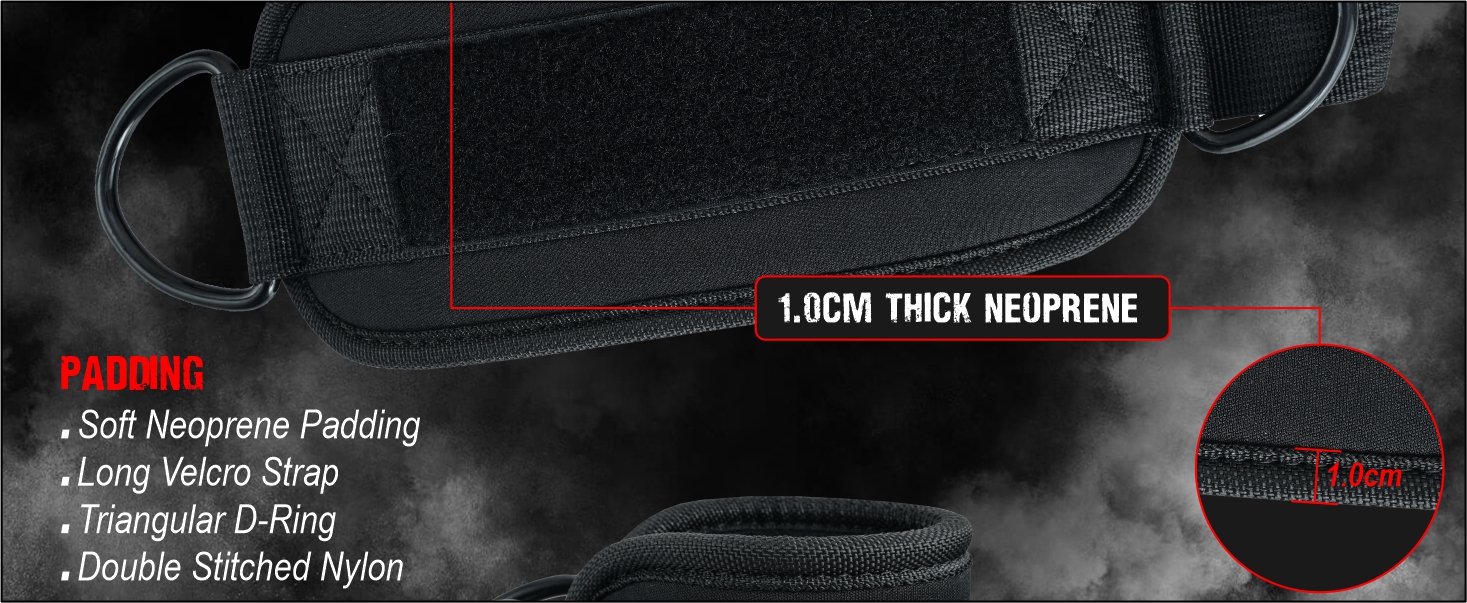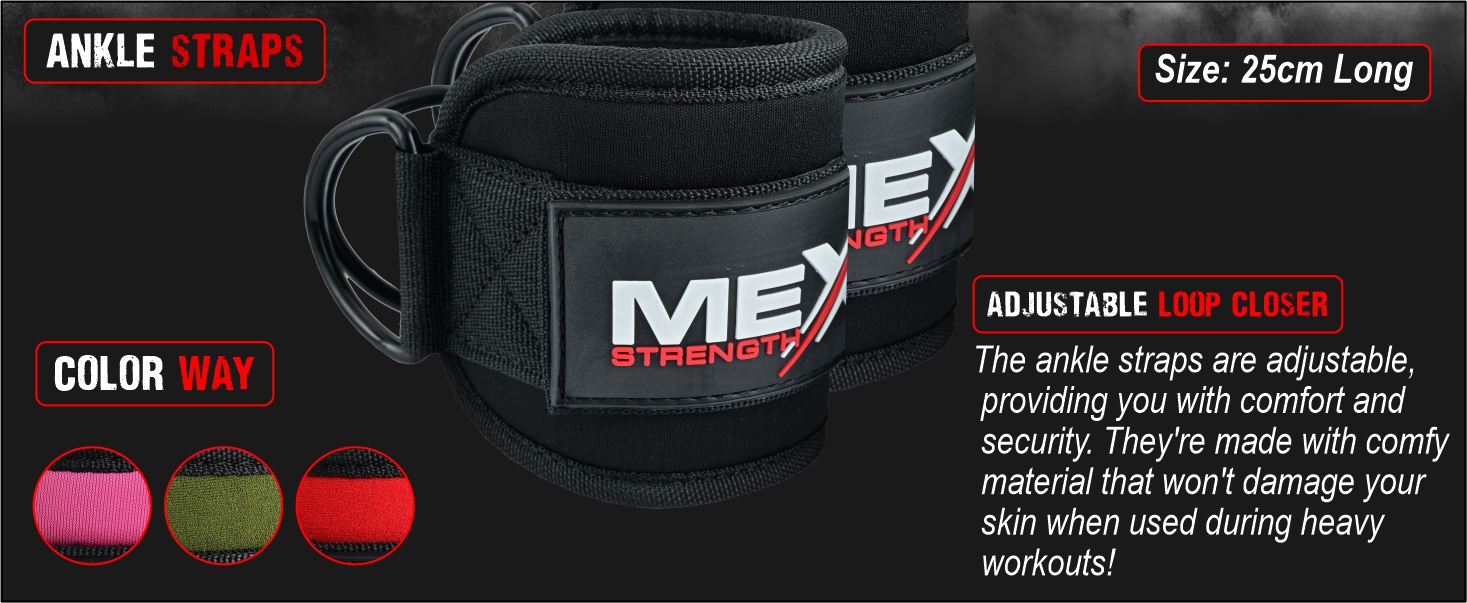 Product Details
Transform your workouts with our versatile and comfortable ankle straps. Designed to distribute weight evenly, the wide straps come with adjustable lengths to fit your ankles perfectly. You'll love the added protection from the thick padding that also relieves pressure, while the rust-resistant metal hooks are built to last. With a width of 7.5 cm, length of 48 cm, and thickness of 0.5 cm, these ankle straps are a must-have addition to any fitness routine.
Specifications Of Ankle Strap
Breathable 7mm Neoprene padding
Stainless steel black D-rings
Reinforced stitching
Durable velcro hold
Intended Use
MexStrengthLtd Ankle Straps are comfortable and durable straps designed for use with cable and pulley resistance systems, allowing you to perform various exercises such as leg extensions, leg curls, hip abductions, and glute workouts. Whether you're a beginner or a pro, these ankle straps will help take your lower body workouts to the next level.
Warranty
At MexStrengthLtd, we're dedicated to providing weightlifting equipment and accessories that meet the high standards of competitors, trainers, and clients. We stand behind the quality and durability of our products and offer a defect replacement policy on all orders of premium-quality goods, including our Ankle Strap. You can trust in the reliability of our equipment for your workouts and training sessions.